Be light years ahead of the game
Register your corporate program and be FIRST in line with our FERST-Pass Program.Benefit from faster deliveries and guaranteed turnaround time, every time!
Available for any domestic program with any of FW's quality decoration techniques.*
*Embroidery, laser etching, transfers, woven label, fabric appliqué, leather, suede & rubber patches and multi-decoration.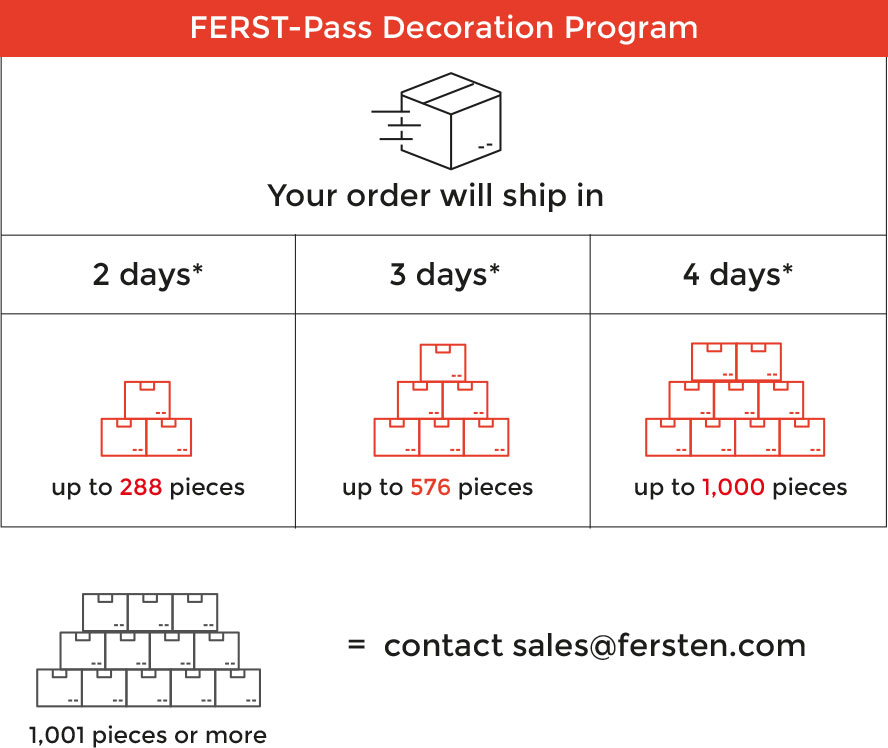 Contact us today to inquire about participating in the FERST-Pass Decoration Program.
Offer available only to authorized promotional products distributors. Customer must be registered and approved by Fersten Worldwide for the FERST-Pass Decoration Program to participate, and be in good credit standing. This offer cannot be used for self-promotion.
*Orders must be confirmed in writing before 3pm EST to GUARANTEE DELIVERY. Published lead times are based on a total embroidery stitch count of up to 8,000 stitches. Lead times may vary based on quantity and special processes that are not listed in this offer.